Blog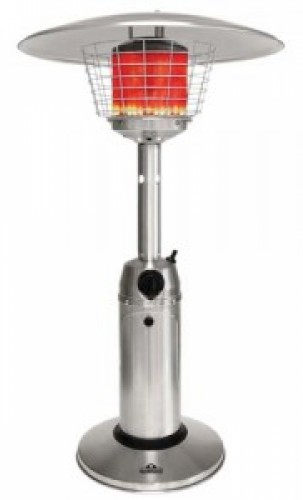 It's been an amazing July here in Calgary. With temperatures reaching close to 30 degrees Celsius during the day, I'm sure air conditioning is more on your mind than heating. That said, while our evenings have been retaining a good amount of heat, it's common practice here in Calgary to fire up that portable patio heater while enjoy that last glass of wine on the deck. Diamond Fireplace offers two types of patio heaters – electric and propane. It's the latter that we are going to discuss in more detail today.
As you know, portable patio heaters help us heat up small spaces outdoors. Used in restaurants and homes, they are a very popular piece of equipment needed here in Calgary for those breezy evenings. Because of their popularity, it's always good to get a refresher on using your heaters safely over the summer. Here are 5 safety tips that we wouldn't want you to forget:
Keep the propane cylinder at least six feet away from the heat source, unless it is contained in a space that offers protection from the direct heat. All of our outdoor propane heaters here at Diamond Fireplace offer integrated tank storage for this purpose.
Keep all propane cylinders not being used at least 20 feet away from the heat source. This way if there is any propane leaking the outdoor air will eliminate the danger before reaching the heat source.
Keep your propane heater at least 5 feet away from any doorway. This ensures that your guests have ample amount of space between themselves and the heater while moving in and out of your house / restaurant.
Never use indoors! This is an obvious one, but one that still needs to be said.
Use extreme caution when using inside or around a tent or cabin. Sometimes we think that the same rules do not apply when we are camping. However, this is not the case. Only use outdoor propane heaters outdoors. Ensure there is proper ventilation at all times, especially when you are sleeping.
Keeping these safety tips in mind will help ensure an enjoyable and warm summer here in Calgary. Enjoy!
Resources