Blog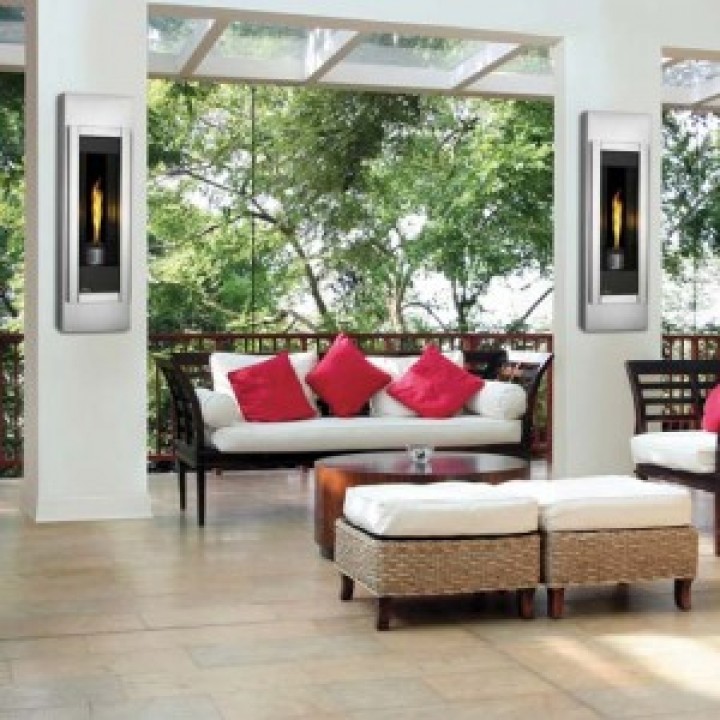 When it comes to creating the perfect outdoor living space you have to look no further than your closest indoor retreat for inspiration. We spend a lot of time making sure our bedroom or living room is the ideal oasis for relaxation after a hard day's work, but there is no reason we can't take this comfort outside. This month we have put together five simple solutions when it comes to creating that comfortable and inviting outdoor living space, without breaking the bank.
Bring the inside out
Adding a carpet, some chairs, and a piece of wicker furniture or two can easily make your outdoor patio into a comfortable afternoon retreat. You can also add a side table or two for your morning coffee or afternoon tea, and top it off with some cushy pillows and comfy blankets. Pretty soon you won't want to spend any time indoors because your outdoor room is just too darn comfortable.
Make time to swing
Is there anything better than curling up with a blanket and book in a swaying hammock on a sunny day? We look to pictures of paradise and wish we could make it so, but why not make it happen for your own patio? Installing a rustic swing or rope hammock is the perfect way to enjoy a lazy afternoon reading a book or taking a nap. All it takes is a trip to the hardware store and an hour or two of labour and you're ready to swing.
Turn that dull wall into a focal point
Who says you have to keep your outdoor walls bare? By adding a new coat of vibrant paint you can immediately bring new life and energy into your outdoor space. Also, don't be afraid to hang things. Adding a mirror to your outdoor wall will reflect the light and help add to the space. You could also add ornaments found on your beach vacations, or a fountain for the birds. Use whatever you want, just don't leave it empty.
Set the mood with candles & fountains
Nothing makes you feel like you're at a spa more than the sound of trickling water. You can create this sound by adding a gurgling fountain to your outdoor living space, making it tranquil and soothing. At night, try adding some candle lanterns around the space for mood lighting. Soon you will feel like you're relaxing in Mexico instead of Calgary.
Add Heaters to keep you warm at night
As the sun goes down you may want to turn on those heaters in order to keep the cool air at bay. At Diamond Fireplace, we have a wide selection of outdoor heaters that can help keep you nice and warm in the evenings. Propane patio heaters are well-known and are used around Calgary on restaurant patios. These are a great choice for keeping costs low while keeping temperatures high. Another great choice is to use built-in infrared electric heaters. These heaters blend into the environment and keep the focus on the room. They also reduce wasted heat and energy.
Make your outdoor space more like an outdoor oasis with these five simple suggestions. Afterall, why waste our summer days indoors when we can have a luxurious living area just steps away.
Resources