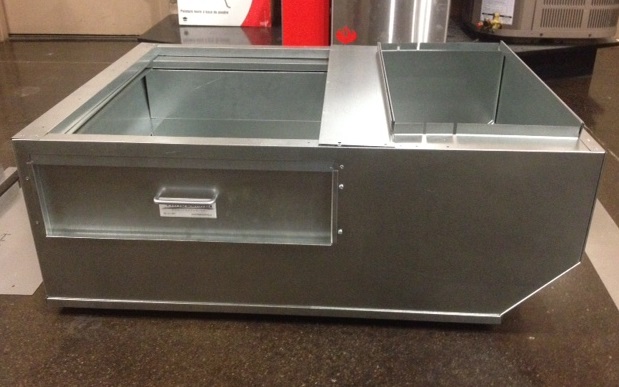 We can now supply you with a quality sheet metal furnace stand. There are several benefits to using this product:  it can save up to 1.5 hours on the furnace installation as you only need one return air duct for large btu furnaces 100kbtu & 120 kbtu as opposed to two return ducts normally, fully adjustable to the size of your furnace, the return air opening is adjustable to 8", 10" or 12",  it can handle a standard 1" filter or a  20" x 25"  5" MERV11 media filter and is a great option for homes that are in a flood plain.
We also have a smaller version available that is 6" shorter and will accommodate 8" and 10" return air options. This is a great option for smaller mechanical rooms or closets.
Photo Gallery
Promotions

Napoleon Grills – Black Friday / Cyber Monday
Free BBQ Cover Event
November 21 – December 2, 2022
Contact our Sales Team for more details.

Resources