Blog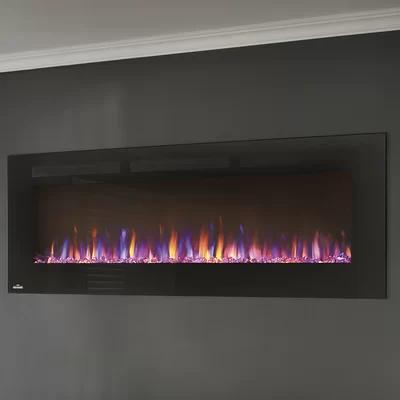 7 Reasons To Own An Electric Fireplace In Calgary:
While Spring struggles to take hold, there are plenty of chilly days and evenings, where snuggling up to a cozy fireplace in Calgary sounds like a great way to end the day.
However the traditional expense, need for renovations and maintenance requirements of a wood burning or gas fireplace have held some Calgary residents back from enjoying the simple comforts of their very own fireplace.
Whether you're renting your home, or just don't want to commit to an installation, or simply want a fireplace in your home quickly, electrical fireplaces have become a "have your cake and eat it too" solution for many Calgary families.
Electric fireplaces and the realistic looking "flame" we're familiar with have been around since 1981.
What we're seeing is an increase in the popularity of the electric fireplaces in Calgary, and for good reason.
Here are 7 reasons Calgary families are choosing electrical fireplaces:
#1 Reason To Own An Electric Fireplace In Calgary: Easy To Instal
It can be as simple as choosing your fireplace model, bringing it home, hanging it on the wall and plugging it in.  No installation, renovation or any other logistical considerations.
It doesn't get any easier than that!
#2 Reason To Own An Electric Fireplace In Calgary: Easy To Maintain & Clean
Did we mention they're easy?
Not only are electric fireplaces easy to buy and start using right away – they're also incredibly low maintenance.
You don't need regular chimney and fireplace cleaning in order to maintain the safety of your electric fireplace in Calgary. The ash, wood and flame free fireplace provides all the benefits of a fireplace, without the traditional maintenance burden.
#3 Reason To Own An Electric Fireplace In Calgary: Energy Efficient
An electric fireplace can heat a room much more quickly and efficiently than the gas or wood burning fireplaces.
Think of your electric fireplace as an attractive space heater. Plus, you won't need to utilize wood or fuel to fan your flames.
#4 Reason To Own An Electric Fireplace In Calgary: Healthy Breathing
Electric fireplaces simulate, quite realistically, the look of a wood burning or gas fireplace. But because you're simply plugging your electrical fireplace into a wall outlet, you're not creating any actual fire, which means no carbon monoxide in your home.
While the trace amounts of carbon monoxide are small enough to be under the levels that would cause concern, some people with asthma, allergies or other breathing considerations may prefer a fireplace without any fumes.
#5 Reason To Own An Electric Fireplace In Calgary: So Many Style Options
Electric fireplaces have come a long way since their invention in 1912.
There are countless style options, one to suit every decor. From logs, to stones inside, to the shape, colour and texture of the frame itself, many electric fireplaces are works of art.
Indeed, when it comes to decorating a room an electric fireplace can provide a stunning focal point.
#6 Reason To Own An Electric Fireplace In Calgary: They're Extra Safe
If you still want the look, feel and warmth of a traditional fireplace, but you're worried about the safety of toddlers or pets, perhaps an electric fireplace is a better option for you.
As mentioned, there are zero carbon monoxide emissions, they aren't hot to the touch or necessarily require constant supervision to utilize.
Because electronic fireplaces simply simulate fire; you can have the benefits, style and coziness of a traditional fire without worrying about burning embers, plumes of smoke or other dangers associated with gas or wood burning fireplaces.
#7 Reason To Own An Electric Fireplace In Calgary: They're Available At A Lower Price
When you're looking to instal a wood burning fireplace, you may have to manage considerations and costs associated with moving walls and installing chimneys.
The costs of renovations like these can be significant, and provide a barrier to some Calgary families. Because electronic fireplaces don't require any kind of chimney or renovation, the total investment for an electric fireplace can be significantly less.
In summary, for some families in Calgary an electric fireplace is simply a better solution than wood burning or gas fireplaces.
Browse our huge showroom with over 70 working models of fireplace in Calgary's Northeast,
Diamond Fireplace in Northeast Calgary has been serving Calgary and surrounding area for over 30 years. Their extensive showroom, award winning service and great after sales service has made Diamond Fireplace Calgary's choice for  fireplaces.
Resources